Boeing North Charleston Expansion, Campus Backbone Cabling
Subcontractor to: MC Dean, Inc.
Contract Number: 10N009.COM
Contract Amount: $1,409,211.15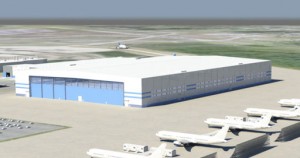 Description: Furnishing, Installation, and Testing of more than 20 miles of singlemode OS2 and multimode OM3 fiber optic cabling providing a redundant backbone fiber optic network connecting the buildings on the Boeing campus. Over two thousand strands of fiber were fusion spliced to factory polished pigtails. Testing, labeling, cable administration record drawings, and as-built documentation prepared and certified by staff RCDD in accordance with BICSI, EIA/TIA, and industry standards.
Installation of more than 4 miles of copper OSP backbone cabling providing the emergency outside plant copper network, including Building Entrance Protection and system grounding.
Installation of more than 10 miles of multi-cell fabric Innerduct within the manhole ductbank systems, tunnels, and utility corridors.
Coordinated installation with the efforts of multiple trade contractors at the site to meet the moving targets of building and infrastructure completion for turnover and occupancy by the customer.